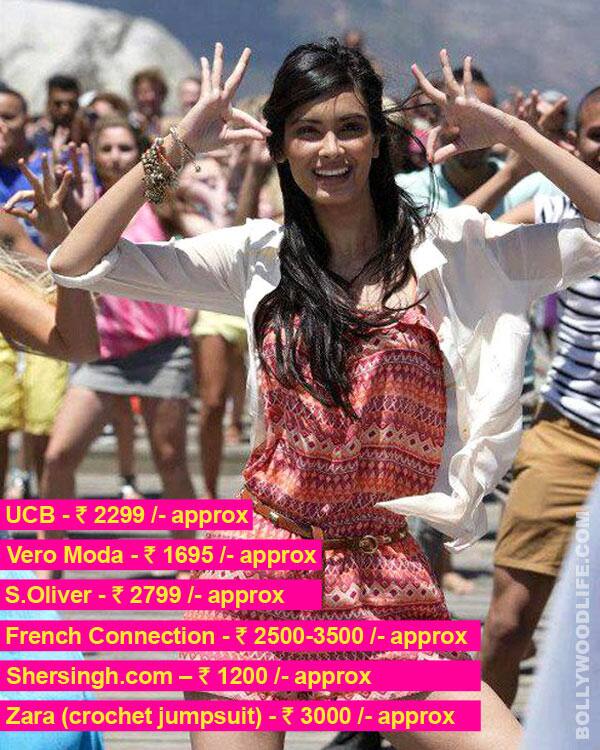 Ms Penty is seen wearing a short-jumpsuit in Tumhi ho bandhu (Cocktail). And the best part is that her stylist makes it a point to add that much-needed edge to this done to death fashion statement
Stylishly teaming up a printed jumpsuit with a belt and a shirt, Diana grooves around wearing chunky accessories along with her ensemble in Cocktail. Looks like the folks in her fashion team really put their minds into transforming a plain jumper into a combination that simply blew our minds away.
The good news is that you can look like Diana easily, just by teaming up a pretty li'l one-piece with a contrasting coloured shirt and a bright belt. Let's see how innovative you can get and, you never know, you might come up with something better that our latest star-to-be's style statement!
And if you need help buying short jumpsuits, here's some information on prices and brands.