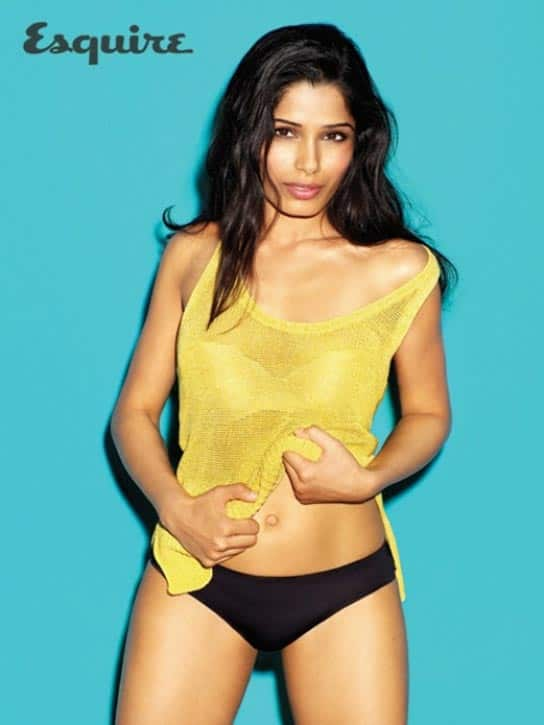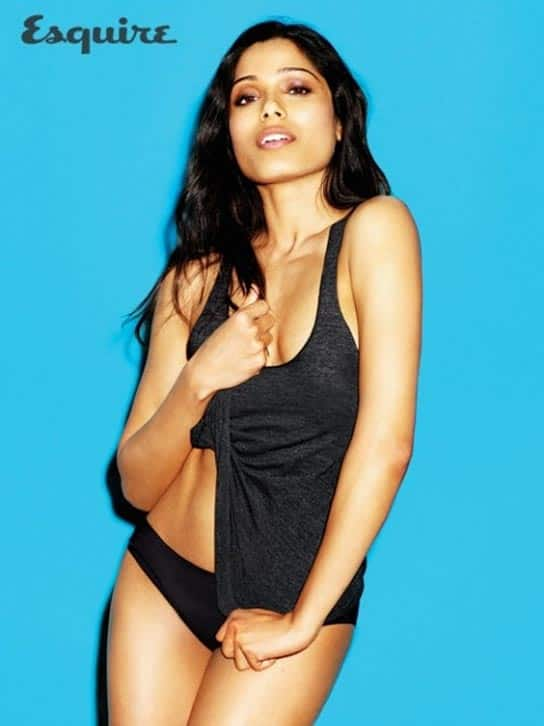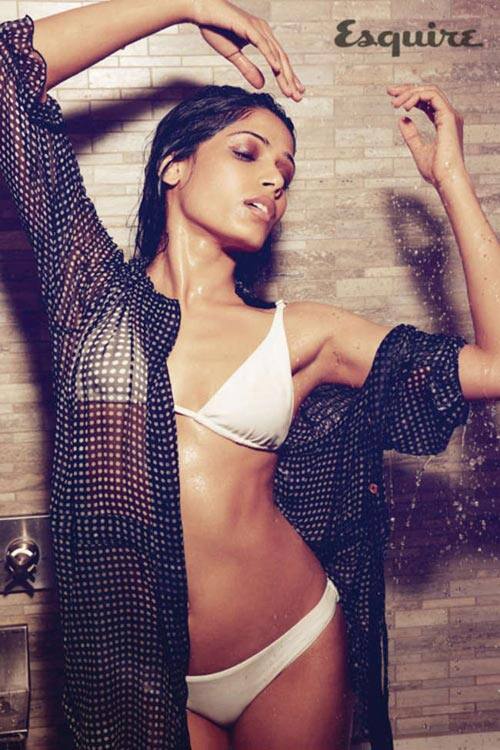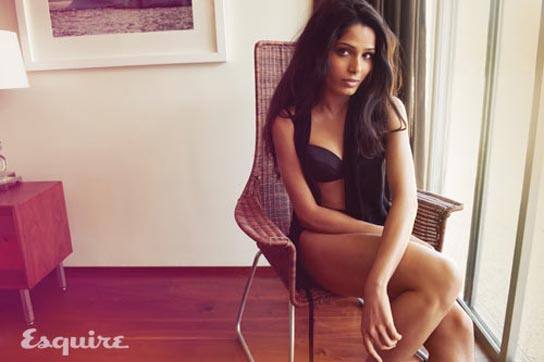 The girl with the slender frame seems to be at the crest of a wave currently. With a range of Hollywood projects on her plate, Ms Pinto now also has exotic pictures in international glossy Esquire to boast about
Looks like the simple chick from Slumdog Millionaire has transformed into a gorgeous bombshell, the mere evidence being her recent photographs shot for UK-based magazine Esquire. Freida Pinto seems extremely comfortable in her own skin unlike our hoity-toity B-town starlets who create a huge fuss about donning a two-piece. Sporting nothing but a vest and underwear, Freida's pictures have been very aesthetically captured. It looks like an interesting shoot, reflecting Freida's coquettish side in a fashionable way. Right from flaunting a wet look to striking a teasing pose, Ms Pinto is at her seductive best. No doubt this is an absolute visual treat for the guys, but what we are really curious about is beau Dev Patel's reaction after seeing this delectable magazine cover.
Also, we heard that the lean lass has a couple of nude scenes in her upcoming film Trishna – an adaptation of a Thomas Hardy novel. So considering she has stripped down completely in the film, posing for Esquire must have been a cakewalk for the babe. Whatever it might be, we hope along with removing clothes the actor is also taking efforts to improve her acting skills. After all, that's the first and the foremost thing we are going to judge her by, isn't it?
Photos: Esquire