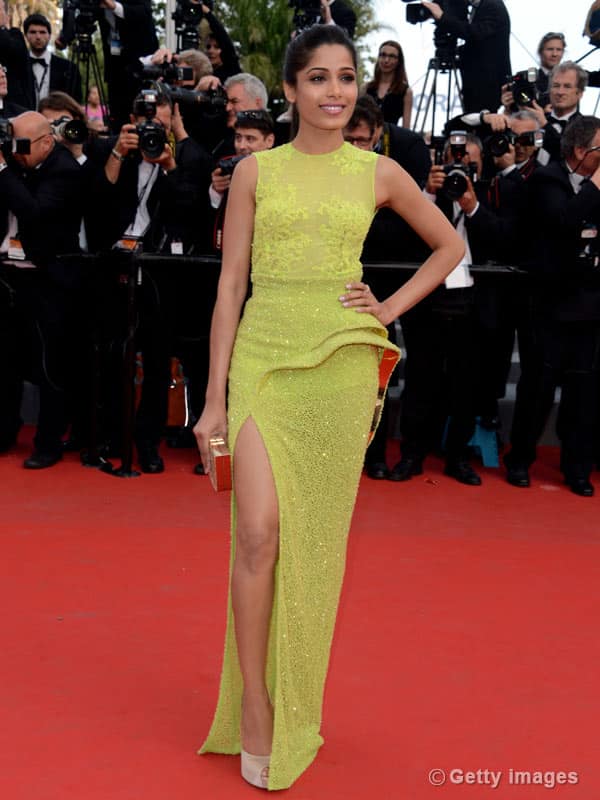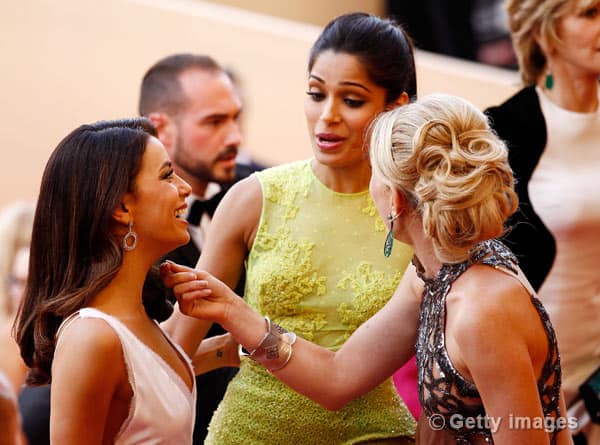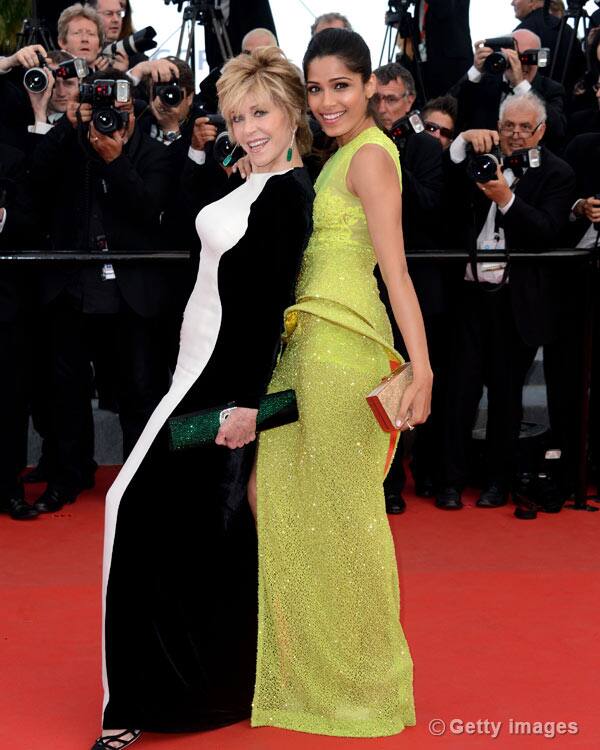 The actor was spotted in a lime green Atelier Versace Spring dress at the premiere of De Rouille et D'os at the Cannes Film Festival
Posing with Hollywood hottie Jane Fonda, hobnobbing with the biggies, Freida rocked on the red carpet of Cannes International Film Festival. Unlike Freida's first appearance, which turned out to be quite a disappointment,  this time she looked radiant in a lime green full-length gown on day 2 of the event. Although we can't understand her obsession with slits, we won't complain, 'coz her ensemble has us absolutely spellbound. The box clutch and those stylish peep toe pumps look perfectly in place.
The babe is definitely leaving no stone unturned in making the most of the attention she's getting. And we all know that it obviously won't take too long for the spotlight to turn once the other L'Oreal beauties – Aishwarya Rai Bachchan and Sonam Kapoor – and the ever-present Mallika Sherawat get a-strutting on the red carpet.
So while this hard-core Angelina Jolie follower is basking in all the glitter and glamour, we try hard not to spoil her fun and refrain from playing arm-chair critics. Instead, we make it a point to encourage the lady to continue flaunting such awesome outfits…