Get eyelicious like Sonam, Kangna and co!
BollywoodLife
Last Updated: 5.11 PM IST 01.23.2012
There was a time when rose pink and tan brown ruled the roost in the realm of eye make-up. But thanks to the varying trends that add much needed spice to fashion experiments, things have changed a little. So while B-town babes like Sonam Kapoor play around with the smoky eye look, Genelia D'Souza resorts to bluish-green and flaunts those bold hues. Style lovers are splashing colours on their eyes unabashedly, and if these spunky fashionistas inspire you even slightly, check out brands that will make you look like them. Here are a couple of options that will make you deliciously eyelicious….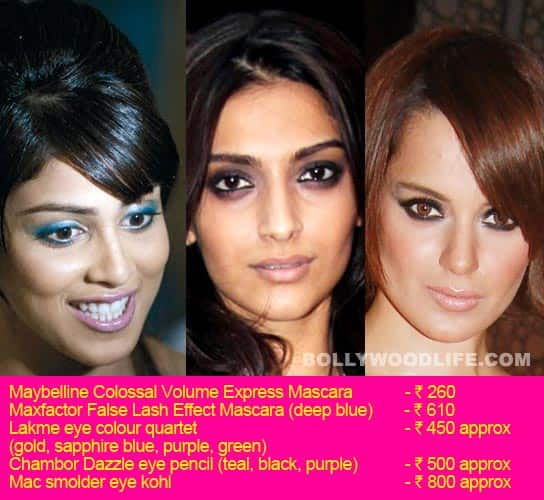 First Published: 5.06 PM IST 01.23.2012