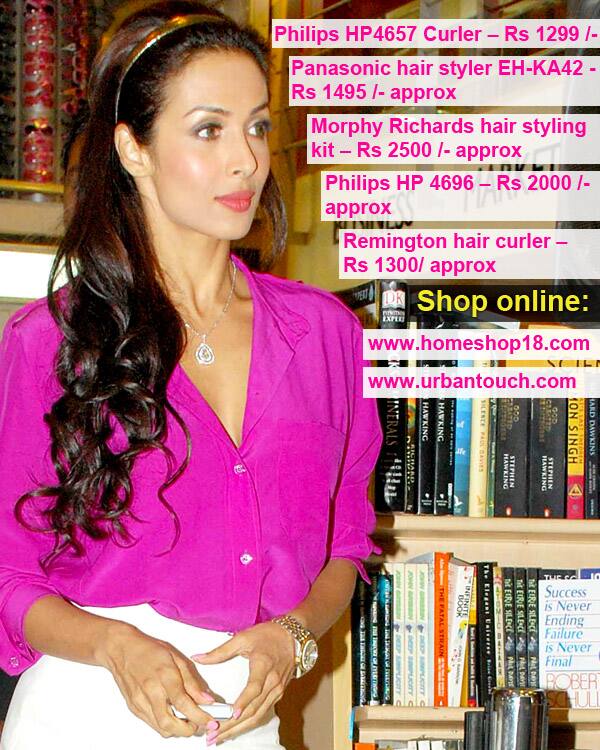 Bollywood chicks are smitten by the twirled and twisted look and they all seem to love to flaunt it
The cool tousled look is in, and it isn't rocket science to achieve it either. So while we gape in awe at Malaika's relaxed waves, we tell you how to get the desired outcome. Just pick up a reliable curling spray that suits your hair type, spray it on your locks and start a-curling with a quality pair of tongs.
So while you can scrunch it up manually to get the sexy and rugged look, we think soft, well-defined curls are something you should aim for if you want a sophisticated, princess-like effect.