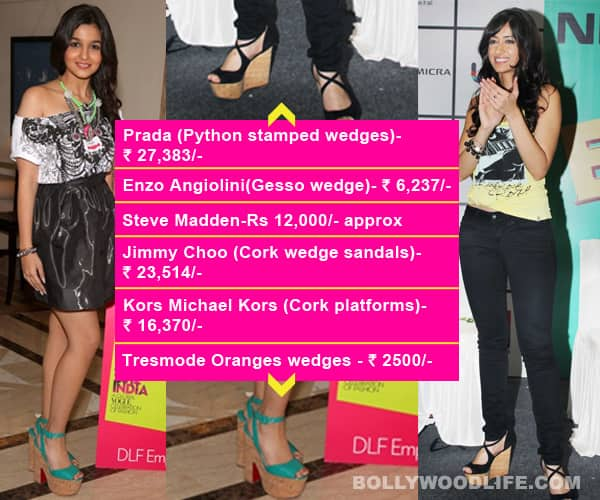 The Barfi! babe and the Student Of The Year chick were spotted wearing chic sandals recently. While Ileana opted for a more casual look, Alia made sure to choose the funky route
Ileana D'Cruz teamed her cork wedges with black jeans and a T-shirt knotted at the waist. We loved her casual-chic style, and the wedges complemented her subtle style statement perfectly.Alia, on the other hand resorted to a very high-end fashion statement. From a Dior skirt to Louboutin sandals, everything about her look screamed 'voguish' from tip to toe. Bollywood babes are known for their shoe fetish, but very few of them manage to catch our attention. And looks like these newbies have taken an oath to surpass the experienced actors when it comes to being the cynosure of all eyes.
So now that we are mighty impressed with those cork sandals, here are a couple of options you must try if you want to look as cool as these babes!