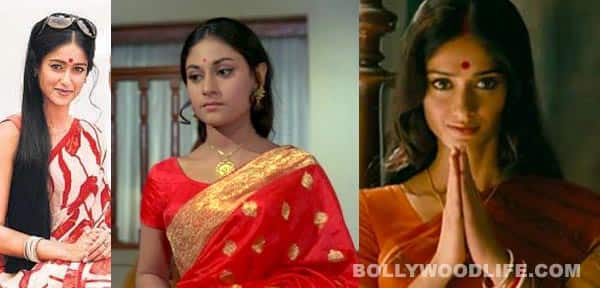 Very Bong, very retro and very Jaya Bhaduri at the same time, Ileana's look in Barfi! is an interesting mix
Director Anurag Basu wanted to show Ileana's transition from a spinster to a married woman. And looks like the director resorted to styling as a tool for showing the transformation in Ileana's life. So while he wanted the babe to walk around in striking chiffon saris, portraying the carefree nature of a bachelorette who doesn't think twice before indulging in some impromptu fun and frolic, on the other hand he wanted to bring to the fore the subtle, responsible and mellow side of a quintessential Indian woman by making her wear crisp Dhakai saris.
The long raven hair, slanted eye-make up, the lean figure and sharp features do remind us of the effervescent Jaya Bachchan inGuddi, but that doesn't make Ileana any less charming. She's carrying the whole old-fashioned style in a way that makes her stand out.
Now that the Barfi! babe has successfully showcased a style that has old-world charm, all we can do is hope that her thespian skills  don't disappoint us.