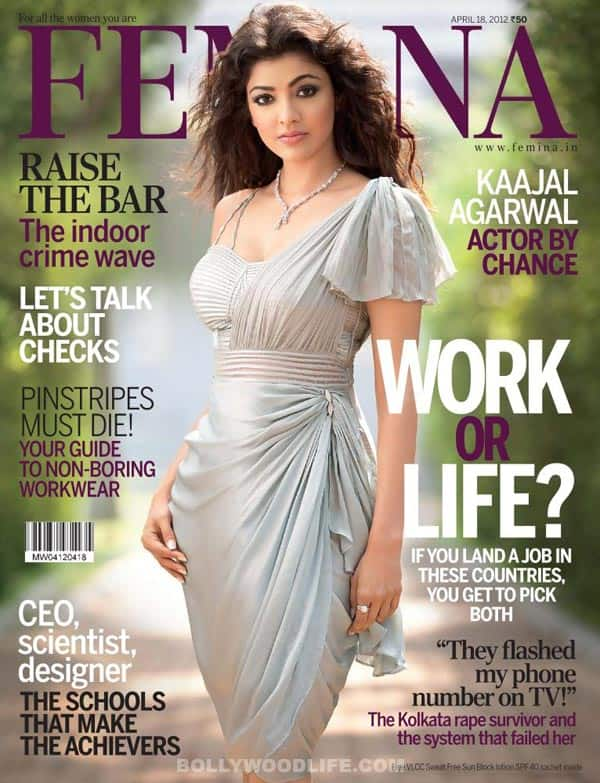 Gracing the cover of a leading women's magazine, the Singham babe doesn't quite pack a punch
Blame it on her cutesy face, girl-next-door persona or her name-it-if-you-can outfit, the Femina cover featuring Singham actor Kajal Aggarwal has simply induced a big yawn from us. Though we appreciate the colour coding used here – the font, the deep lavender and white combination used in text amidst the dissolving green backdrop – what remained far from impressive is what we saw in the foreground.
Kajal gives that thanda, uninspiring gaze. Though her eyes match considerably with the soft, easy-on-the-eye cover, the calming effect puts us to sleep instantly. What's more, we spotted that not-so-tastefully done outfit and restricted ourselves from analysing it further. Wethinks this cover in its entirety is far from being great. What do you think?
PHOTO CREDIT: FEMINA