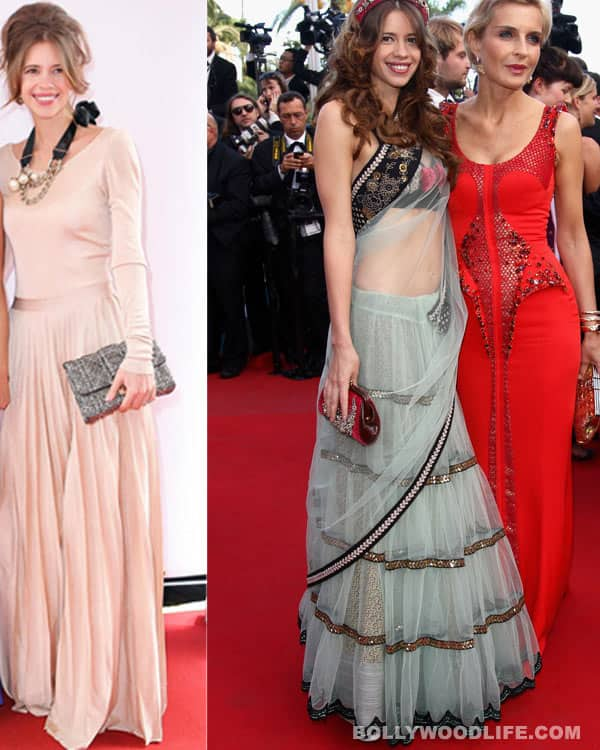 We love the fact that the babe is experimenting with her look at Cannes, but we would have been happier if she had done so without messing up
From hobnobbing with Hollywood stars to cheering for hubby Anurag Kashyap's film Gangs Of Wasseypur, Kalki's making sure she makes the most of her trip to Cannes this year. And although we have nothing against her having fun, we wish she had avoided the fashion faux pas and been slightly more careful about what she's flaunting. So as we spotted her in a gorgeous tulle half-sari, we couldn't help but notice the clunky hair accessory that she chose to team up with her pretty outfit. In a bid to look unconventional, li'l did Kalki realise that she had opted for something that didn't even go with her ensemble. Although we are quite impressed with the perfectly set, curled hairdo and the minimal make-up look, we think the headband is quite an eyesore.
Kalki's first appearance at the soiree packed quite a punch. She dazzled the red carpet in a Dior gown and chose to flaunt a loose updo  . And just when we started expecting more from the babe, she let us down. All we can say is, next time around steer clear of anything that doesn't complement your outfit, Kalki!