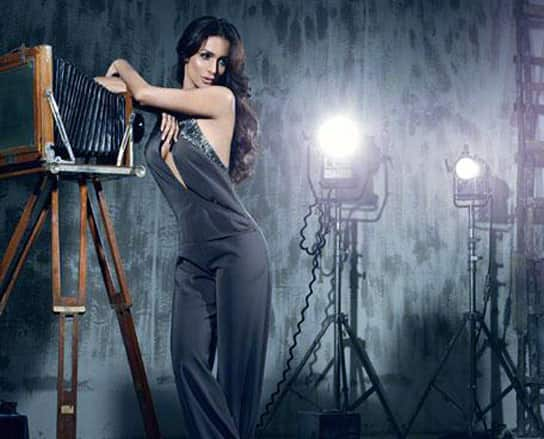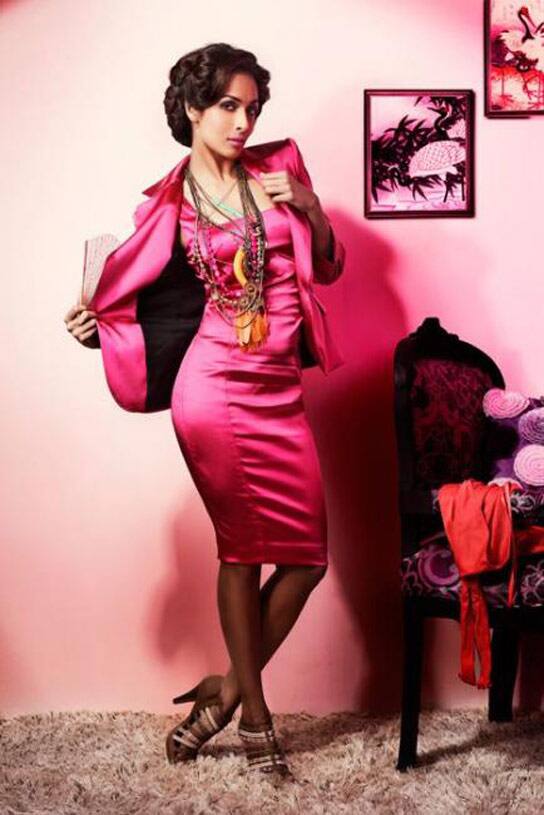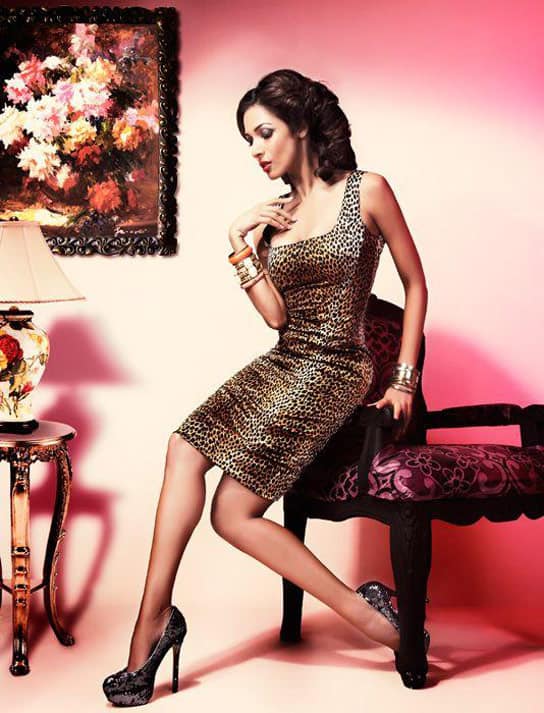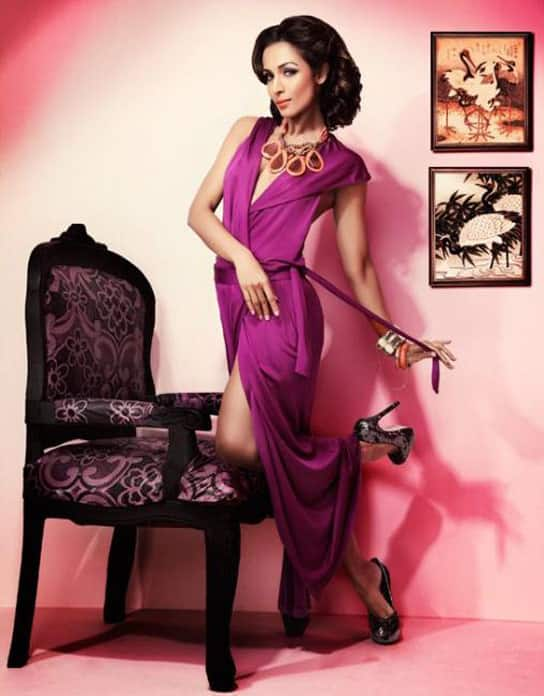 The babe's been a roll ever since she stepped into Bollywood. Very rarely has she given us a chance to turn our noses up and criticise her style. In fact, this mother of one, along with gyrating to various item numbers, also occasionally puts on the ritz on the cover of la-di-da fashion magazines…
Recently seen flaunting her curvaceous hour-glass for Cosmopolitan, Mrs Khan's style in the glossy is an appealing mixture of vintage and funky.  Retro hairdo, body-hugging pencil outfits teamed with metallic accessories and nifty pumps are some of the highlights of this scrumptious shoot.
All the pics reflect aesthetic allure. Especially the one in which she's wearing a leopard print dress, which is ironically more classy than wild. The second picture that inarguably features in our favourite list is the one in which she's donned a grey jumpsuit with a plunging deep-V neckline. The worn-out walls and the flashing cameras make an amazing background and the classy outfit is simply icing on the deliciously yummy cake.
Considering that Khan's latest item song (Anarkali disco chali) has turned out to be such a damp squib, especially after all the hype created, we are glad she made up for it by sporting such a cool style. As long as you continue creating headlines in the style arena, we really don't care about Anarkali or, for that matter, whoever goes to the disco…Malaika!