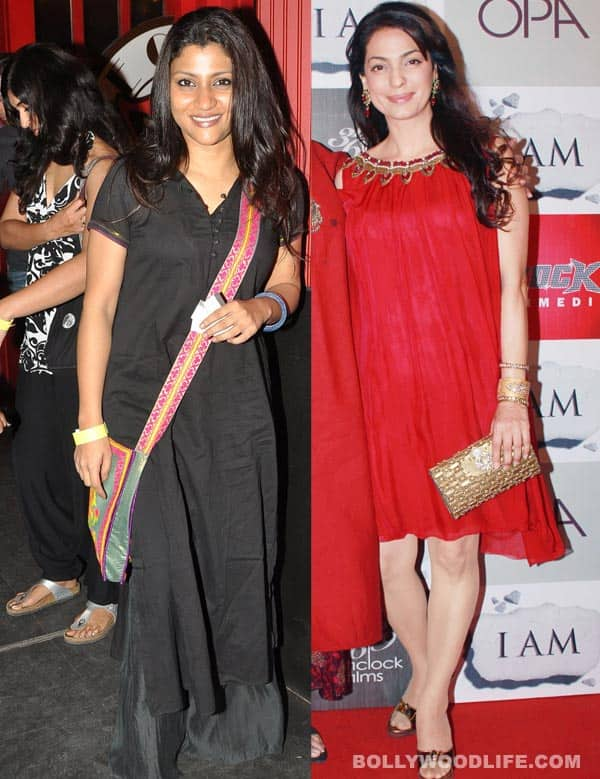 Although we love these beauties from the bottom of our hearts, we can't help but point out their glaring style glitches
We have always loved Konkana's arty-farty style, but this time around we are disappointed with what we saw her wearing at a recent event. Koko opted for a long black kurta which she teamed with a floor length skirt and a jhola bag. We aren't quite impressed with this ingenious combination, Koko. And before our statements raise your hackles, we suggest you quit the idea of turning into an experimental designer, 'coz that will definitely require a great amount of honing and we wonder if you can spare that kinda time.
Now just when we were beginning to think there couldn't be a bigger faux pas than Koko, we came across Juhi Chawla's outfit. She was seen wearing a sleeveless chiffon shift dress at a soiree. And although Juhi's infectious effervescence made up for the fashion crime she committed, we confess that we would like her to continue wearing the traditional stuff she flaunts every now and then. She looks stunning in saris and anarkalis.
Ladies, all we can say is, we hope next time around you concentrate on decking up more than goofing up…