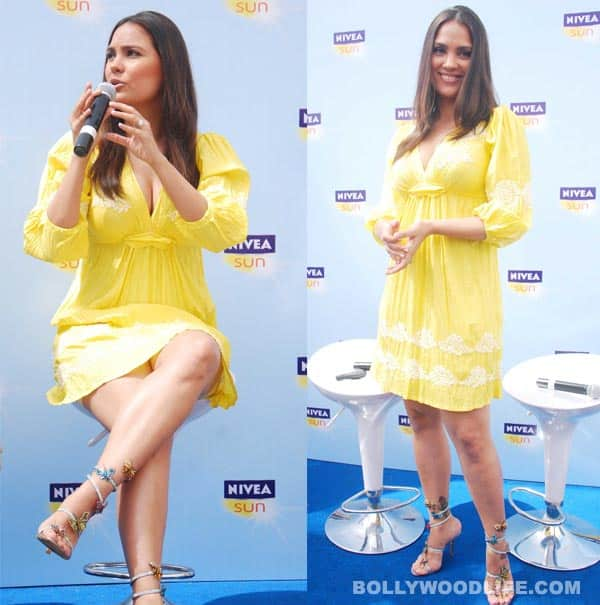 We like yummy mummy Lara Dutta Bhupathi's determination, and we say that 'coz when we spotted her at a recent event, it really looked like she's worked super hard on her bod
Seems like Lara is in no mood to hang up her glamorous stilettos yet, and why would she? She has always been the competent one, after all. And although we weren't expecting her to enter the fray in such a short span of time, we like the fact that she's gone out of her way to shed those extra kilos.
Considering the kinda hustle and bustle motherhood involves, we can already imagine Lara successfully changing diapers and running on the treadmill, simultaneously. Now that the babe has mastered the art of multitasking so perfectly, we suggest she dole out a tip or two to her counterpart, Aishwarya Bachchan as well. And we suggest she does that ASAP, 'coz we are tired of seeing Ash in a roly-poly rounded avatar.
When we spotted Lara in a pretty yellow summer dress, the first thing that struck us is that gone are the days when Dutta used to be super skinny and slender. But given the fact she's so persevering, she might be able to attain that as well…and maybe inspire Ash to a certain extent, we hope!