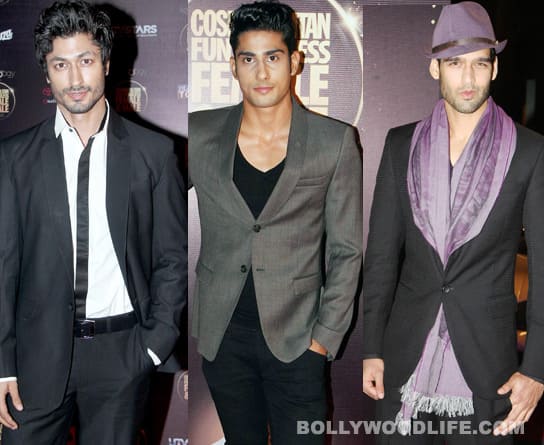 If style could kill, this collation of eye-candy would be guilty of massacre. They beguile women with not just their charming personas, but their impeccable style sensibilities…
We spotted Prateik, Sidhartha Mallya and Vidyut Jamwal at the Cosmopolitan Fun Fearless Awards 2012 and it felt as though we had stumbled upon an elaborate style guide on a sartorial sense that could sweep women off their feet. The three young guns have very few things in common as far as their personalities go; this was reflected in what they donned at this special do. Prateik is more playful – he keeps it chic without losing that touch of inherent edginess in his dressing. With a well cut blazer and a solid black tee beneath, the 25-year-old mixed suave and style perfectly. The lad doesn't try too hard and yet makes a definite impact.
Then we turned our gaze to Sidhartha. He was there to make a loud statement. Siddhartha's style spelled elegance, sophistication and lots of oomph. He retains his English sensibilities in the way he dresses. We loved the look and the richness it infused; the total effect with right styling was enviable. And then there was Vidyut Jamwal. He brought in a touch of sobriety with a simple yet classy neutral-tone shirt and well-tailored blazer. Vidyut knows how to keep it simple without letting it get boring. These men turned heads at the event. We hope they inspire you to up your style quotient as well!