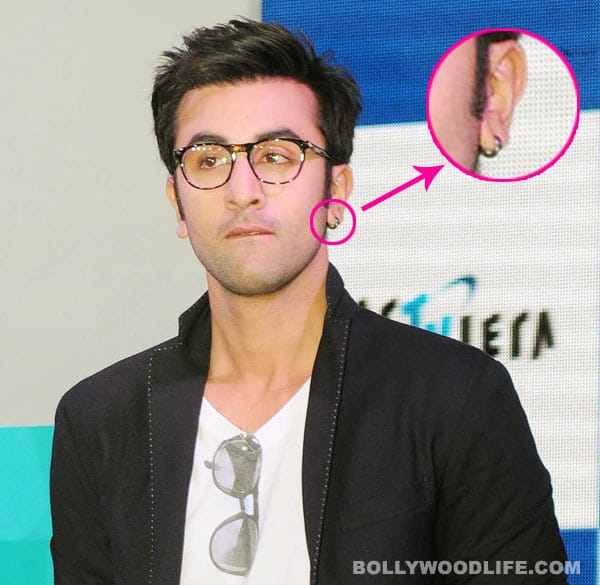 The actor was recently seen flaunting a metallic earring in his left ear. And as he spilled the beans about what made him opt for this look, we couldn't help drooling over this cute hottie
Ranbir Kapoor was spotted at a television launch event recently. Although he was stylishly dressed from head-to-toe, the one thing that really stood out in his appearance was the earring that he wore in his left ear. It seems the actor got his ears pierced for his next film – Yeh Jawani Hai Deewani. Pointing out that his role in the movie demanded a much younger look, Ranbir quipped that he felt pain instead of feeling young, after getting his earlobe pierced.
Ranbir was also seen wearing an earring in Rockstar. But considering the actor himself confessed at the launch event, that he has an extremely low threshold of pain, we are sure he must have settled for a clip-on, then.
We also heard that his contemporary Imran Khan had got his ears pierced for his next film Matru Ki Bijlee Ka Mandola. But the actor soon suffered an ear infection, after which he dropped the idea of wearing earrings in his movie.
Now one thing's for sure – Ranbir's perseverance did pay off in the end. He's out there attracting eyeballs and basking in all the attention. We wonder if Imran is regretting the fact that he didn't go ahead with the pierced look. All we can say is, go on Immy…we are all ears, waiting to hear your sad earring story!