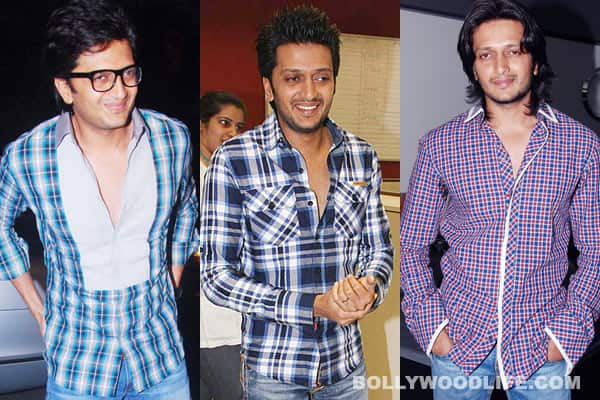 The actor seems to have a penchant for plaid patterns and looks like he can't get enough of it. He also flaunts this style at almost every possible event
Mr Deshmukh is fixated on the plaid style and we can already imagine what his wardrobe exactly looks like. He's either too lazy to take the plunge or perhaps, he's genuinely in love with this trend. We don't know what wife Genelia thinks about her hubby's fascination with checks, but we are sure she must have tried her best to overhaul his wardrobe.
We like the fact that Deshmukh is trying really hard to create a style that's synonymous with his personality, and why not, especially when everyone in B-town does that. But we suggest he  goes a li'l easy on this whole check thing. Now you don't want to go overboard with the carefully-careless look, Riteish, do you? After all, every man likes to fall in the suave and sophisticated category, at least once in a while!