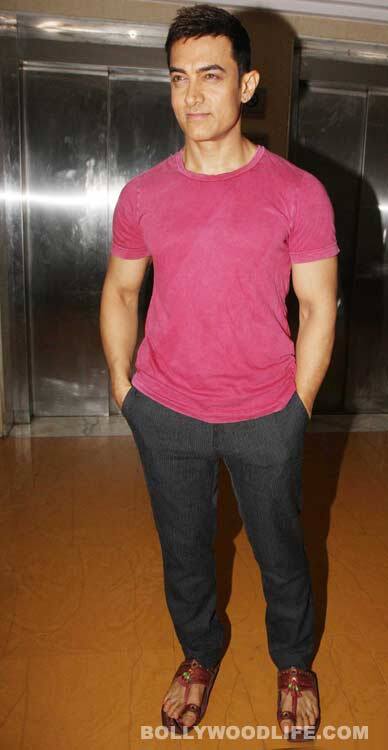 skip advertisement
If you think rainy days are the toughest to maintain your otherwise smart style awareness, you must take a cue from B-town stars who look comfy, uber cool and all set to make a splash with their rain-ready sartorial sense
Our B-town glitterati always manage to look picture perfect, even when its pouring cats and dogs outside! How, we wonder. We all know it can definitely be tough to dress for a rainy day, because there are so many things to consider. Right from the fabric you choose to stay dry in without sacrificing style, to the colour-coding you choose to make things cheerful when the weather outside is a bit gloomy and grey, the monsoon demands that you to tweak your fashion sensibilities big time. But if you think that Bollywood's eye-candy is well equipped to face the disrupting shower spells and always plan in advance, here's a myth buster!
We spotted Salman Khan, Vidyut Jamwal, Priyanka Chopra, Kangna Ranaut and some of the other best dressed celebs who are always meticulous about what they wear. But the moment the monsoon arrives without warning, these celebs keep it simple and effortlessly trendy. From cotton shirts to printed t-shirts and from teeny-weeny skirts to hot pants, these celebs choose to don clothes that are handy, manageable and yet super-trendy.
Here's a quick look at who wore what to be absolutely rain-ready.