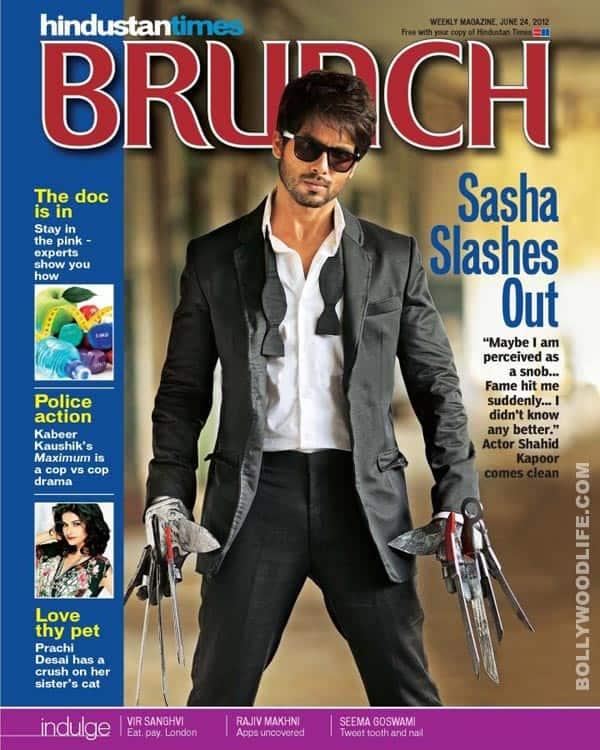 The Kapoor kid looks supremely cool on the recent cover of HT Brunch
We love the way Sasha has been styled for the cover. The bunch of sharp scissors attached to his hands lends a very futuristic look to his personality and the tux makes him look suave. The stubble adds a rugged edge, whereas those glares are absolutely chic. The untied bow-tie shows off an effortless style and his super stylised hair brings his fashion-conscious nature to the fore.
And although each statement is diametrically opposite to the other, Kapoor manages to pull it all off with a great amount of confidence.
Shahid's fashion statements are quite innovatively combined, but what's impressive is the fact that the actor isn't letting the style overshadow him. His infectious attitude pretty much stands out on the magazine cover. And considering the actor makes it a point in the interview to clear the air on why he's called a snob, we must confess that this 'snob' has stolen our hearts right at first glance by opting for such a creative ensemble.
And about exhibiting those scissors – we hope this is not Sasha's new way of scaring his detractors away. If yes, they'd better be running right now!