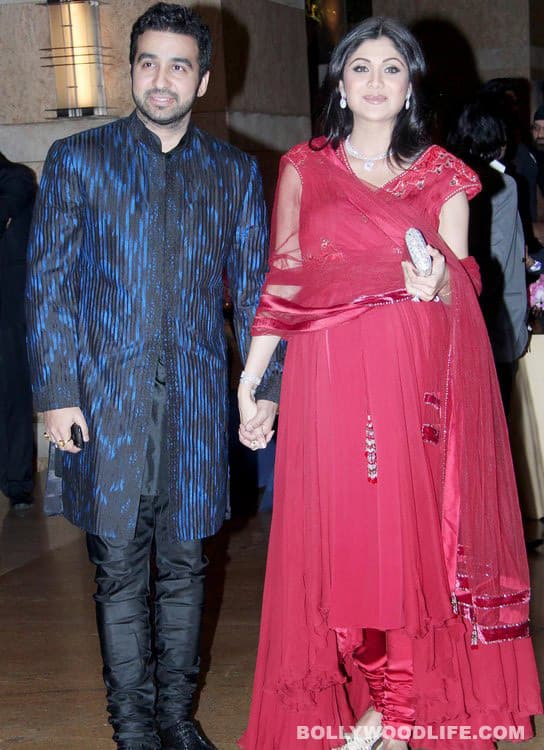 The actor was recently spotted at Vashu Bhagnani's daughter's sangeet ceremony along with husband Raj Kundra and we must say that we haven't seen the to-be-mother in such a radiant avatar ever before. We like!

As Shilpa Shetty makes an appearance at various events with husband Raj Kundra in tow, little does she realise that she has been illuminating the whole space around her with that contended shine on her face. Perhaps next time the organisers can do without the lights and save on electricity bills! But we must say that Mrs Kundra looks fab in that deep red anarkali. With no hesitations and inhibitions whatsoever, this glam mother-to-be is at her cheerful best and that's pretty evident in the way she has been carrying herself and her prominent baby bump. In fact, if we had to rate and gauge the glow factor on all the recent Bollywood mommies, we would have given Shetty the highest number of points. However intangible this task may seem, trust us when we say that Shilpa wins the 'glowing mommy' contest, hands down.  Surpassing Aishwarya Rai Bachchan, Celina Jaitley and Lara Dutta, Shilpa is absolutely effortless and doesn't have to try too hard to look happy, it seems to comes naturally to her.
We last heard that the husband-wife duo, apart from attending various events, have also got philanthropic in a big way and are doing their bit for underprivileged children. Now no wonder the gratification on Shilpa's face has doubled, along with the expectation of junior Shetty making an arrival pretty soon.