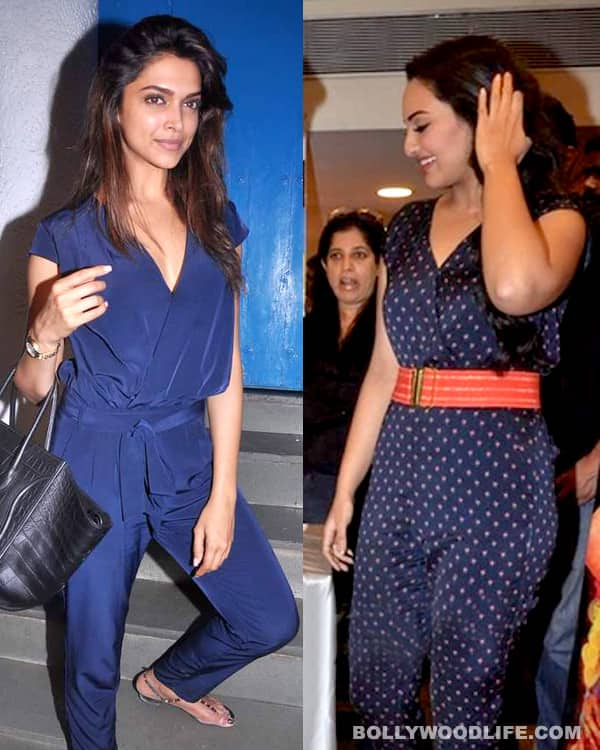 When we spotted the two wearing stylish jumpsuits, we wondered who was a notch above in terms of style
Ms Padukone can carry off anything with great panache. So when we spotted her in a silk jumpsuit, we weren't surprised that she, as always, looked wonderful in it. But what's surprising was when we caught a glimpse of Sonakshi Sinha parading around in a Mango jumper, which she teamed with a wide orange belt. Now what's cool about her style is that she's not too bothered about her generous derriere and has unabashedly chosen an ensemble that has accentuated her behind even more. We like her confidence and don't think she's looking hideous in it – in fact, she's looking lovely and cool. So while fashion critics are dissecting her style statement in and out, we give the trophy to her simply for taking a risk. Looking good has become a habit for Ms Padukone, but Ms Sinha– in fits and starts- is trying hard to be the next style icon.
We don't know how successful she's going to be in doing that, but after all the compliments we gave her, we hope she doesn't get uppity. And if she does, we are always available to get her feet back on the ground…what say?