Sonam Kapoor loves tangerine!
Deboshree Ghosh
Last Updated: 1.56 PM IST 08.03.2012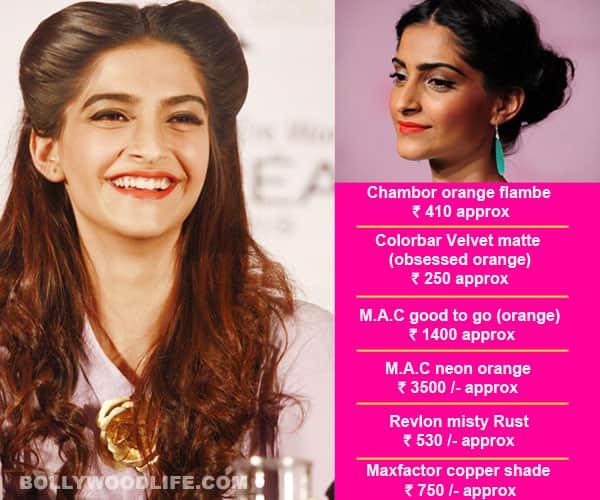 Sign up for the BL newsletter!
Most Bollywood babes resort to common colours like red and shocking pink in lip colour, but we think Sonam is one lady who loves to add a dash of quirkiness when it comes to sporting lipstick
The babe has been experimenting with hues of orange for some time now. So if at one soiree we spot her in a delightful red-orange lip colour, in the very next we see her playing around with a funky dark tangerine shade. We think she carries it all off brilliantly. And we would love to see our Bollywood beauties go more mad when it comes to having fun with lip colours, just the way Ms Kapoor does.
So if you are in a mood to go ballistic with your lipstick shades, and want to sport a bright sunset hue with élan, here are a couple of options you must try…
First Published: 1.56 PM IST 08.03.2012