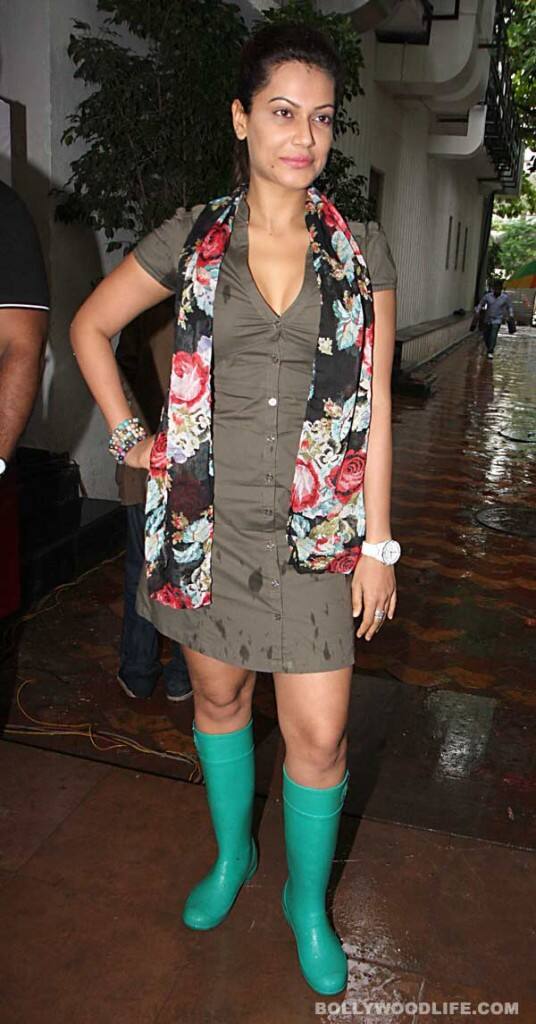 We think it's downright hideous. It's not that the babe is known for her amazing fashion sense, but we didn't expect her to mess up to such an extent
Payal was seen wearing a grayish dress at a recent promotional event, which she teamed with green gumboots and a floral stole. Although those rubber boots are extremely funky and that scarf is quite feminine, the babe ruined the ensemble by opting for the wrong combination. We wonder what made her wear that stole like a gamcha; unless she's bitten by the 'Gangs Of Wasseypur' bug, we see absolutely no reason why Payal should be committing such a faux pas.
She could have opted for cool hot pants and a tank top instead of that boring tunic and a stripey multi-coloured muffler in place of the floral stole. We think the rainy style statement could have been much better if she had used her mind. But looks like Payal is too busy cherishing her relationship with beau Sangram Singh these days, and we wonder if that's going to make the list of style disasters much longer in the future.