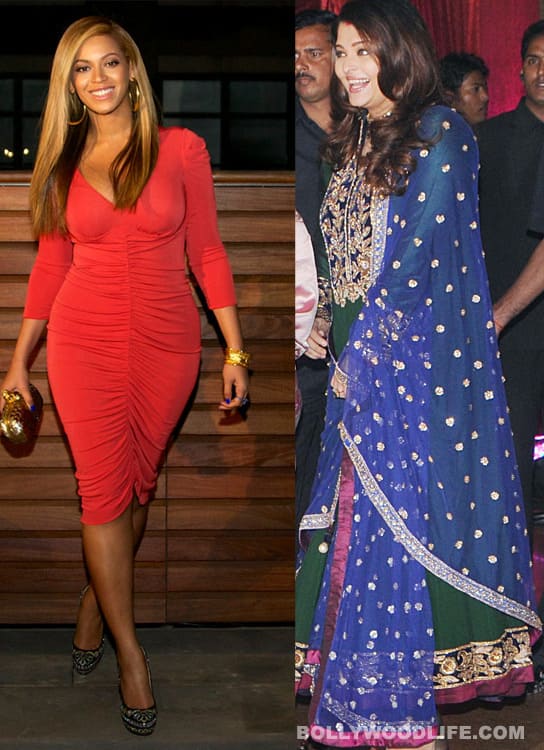 Singer-actor Beyonce's first public appearance a month after giving birth to a lovely baby girl is the recent talk of the town in Hollyworld. Looking supremely hot in a body-hugging coral coloured dress, this glamorous new mommy is the cynosure of all eyes
 As we witness this hype and hoopla, it reminds us of Aishwarya Rai Bachchan's first stint with the shutterbugs after delivering the still nameless Bitiya-B. Although there's no denying Ash is a gorgeous mother and still has her mojo intact, we are a li'l bored of her insipid tent-dressing style. We would suggest that she gets rid of those voluminous anarkalis and stops playing the concealing game. Beyonce is sailing in the same boat, but it hasn't taken her much time to spring back into action in terms of fashion and fitness. One of the disadvantages of being an international star is that it comes along with a bagful of responsibilities – of living up to the expectations of other people, for one. And as Ms Knowles successfully steps into her fab shoes, we think if Ash put in a bit more effort she could look equally bootilicious.
Now we leave it up to you, Ash, if you want to snub our precious pearls of wisdom or instantly hit the gym. C'mon, it's time to buckle down – you have some serious competition, after all!