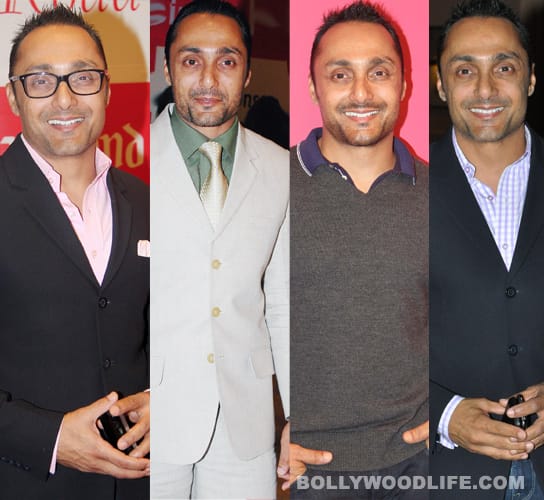 He's sporty, intelligent and full of spunk. Why then does the prince of Indian art-house cinema keep his style effortlessly unexciting?
His legion of female fans are categorically tasteful. Rahul Bose, just like the films he acts in, makes you think. Men want to be like him and women want to be with him! If brains, articulateness and grey matter could find their way on to the red carpet as a theme, Rahul's intelligent presence would be enough to make the shutterbugs go bonkers. It is sad, however, that the 44-year-old has taken the 'grey matter' a way too seriously of late. We have been tracking the unconventionally desirable Rahul's sartorial sense for some time now and thought that he needed to be more experimental, playful and even colourful in terms of his wardrobe.
Blazers with boring cuts, tees in depressingly sober colors, dull black shoes…even the ties are predictable! The man wears pink on occasion but completely overshadows the outfit with large, geeky spectacles. His in-stubble or a clean shaven looks go with the same never-changing spiky hairstyle. C'mon Rahul, you are a sporty guy with arty-farty brains. You don't need a style guide on how to be flamboyant with your dressing sense. And hey, you are not just a regular cricket fanatic to be seen 'suited' all the time. You dabble in rugby, football and tennis with equal élan, It is time to get your style quotient right and add a much needed hint of zing to your wardrobe. After all, we want you to score all the time!