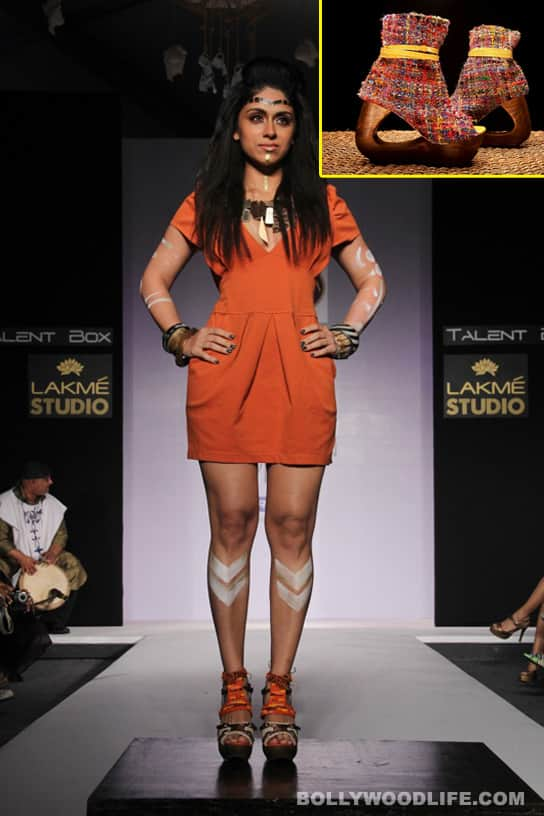 No, we aren't talking about her Bollywood debut, Always Kabhi Kabhi; this time it's the Lakme Fashion Week event in which Zoa staggered and slipped. Wethinks this showstopper was on the verge of getting the show stopped!
We guess Zoa took the title of the showstopper a tad too seriously. Although she looked stunning in a Payal Kothari design which derived its inspiration from the tribal culture of Africa, the actor was unable to do justice to the colourful, funky footwear. The accessories and the overall look are a visual treat and we have virtually lost our hearts to those unconventional pair of uniquely created shoes. But sympathising with Zoa's faux pas, we are sure those monsters take their revenge if you don't get yourself acquainted with them. Ms Morani must have forgotten to do the much-needed practice before the show…or maybe she was plain nervous, we don't know the real reason yet.
But we suggest Zoa be careful next time, if she's planning to wear something like this or even something more adventurous. 'Coz it doesn't take much time to fall from the stage (or from grace) and, after all, she hasn't really done much to create an impression yet – apart from making the most of the famous Morani surname…isn't it?