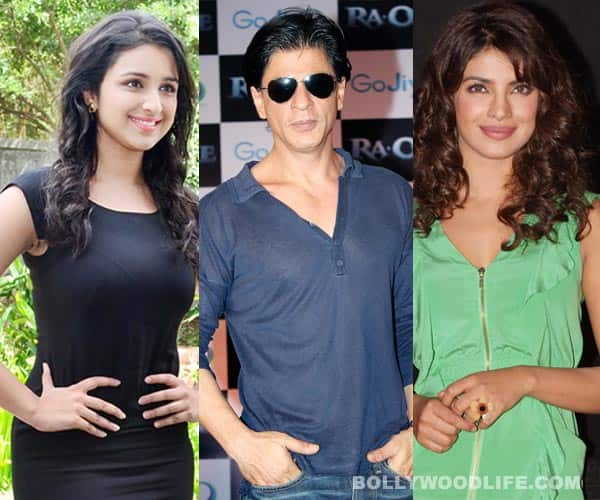 If the latest buzz is to be believed, Farah Khan is considering Sonakshi Sinha and Parineeti Chopra for her next venture Happy New Year. But industry insiders claim that Priyanka Chopra is likely to bag the role
Farah Khan is super-busy these days. The choreographer-turned-director-turned-actor is gearing up for her forthcoming release Shirin Aur Farhad Ki Toh Nikal Padi. After that Farah will get busy with her husband's upcoming release Joker starring Akshay Kumar and Sonakshi Sinha.
While straddling these two projects Farah is also keen to zero in on the star cast of her next untitled film. Though the 47-year-old may have declared that Shahrukh is part of her next production Happy New Year, she has yet to finalise the female lead for her project. The film is slated to go on floors in December 2012.
We hear that Farah is in favour of casting either Sonakshi Sinha or Parineeti Chopra opposite SRK. But a little birdie tells us that Priyanka Chopra will bag the role ultimately, but refuses to tell us why this is likely. We wonder if PC and SRK will be comfortable romancing each other after the big hoo-haa that happened over their 'close' friendship?