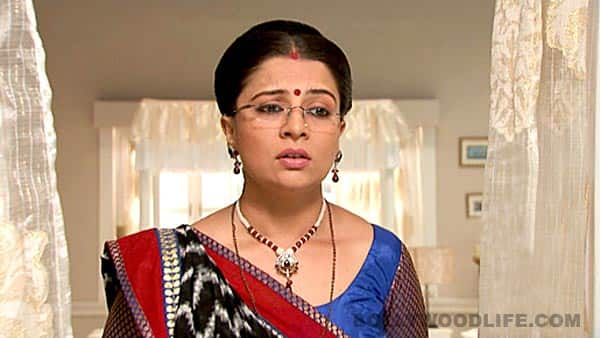 The newest show on Star Plus that's being aired in place of Sasuraal Genda Phool looks like a tale of misplaced comic timings
The newest jodi of saas-bahu in Ek Doosre Se Karte Hai Pyaar Hum faintly reminds us of Ratna Pathak and Rupali Ganguly and from Sarabhai vs Sarabhai. The latter, of course, was much better. The bahu of Majumdar family, Susheela (Pariva Pranati) takes pride in thinking about everyone but herself. What's more, she even has a knack of making sorry cards for the umpteen mistakes she makes.
But alas! In spite of all her efforts Susheela hasn't earned the respect of all family members. And it bothers her mother-in-law, Sanyukta Majumdar (Suchita Trivedi) big time! While Sanyukta does reprimand her bahu every now and then, she is happy that Susheela has a clear heart. MIL's only grouse is that her darling 'Susla' thinks only by heart and not by head.
The humour in this serial is fairly average. Nothing that would make you sit-up and watch, forget chuckle. Some jokes look forced and that totally kills the fun. Even with stalwarts like Suchitra Trivedi and Rajeev Mehta, who are remembered for their performances in Khichdi and Instant Khichdi, the show falls flat. Guess poor comic timing and an uneventful storyline are to be blamed here. But thanks to whatever-went-wrong, a show that was promoted as a funny family-drama is fast turning into tragic flop show. Don't you think so, BollywoodLifers?
ALSO READ:
AR Rahman appears on Oprah Winfrey's new talk show