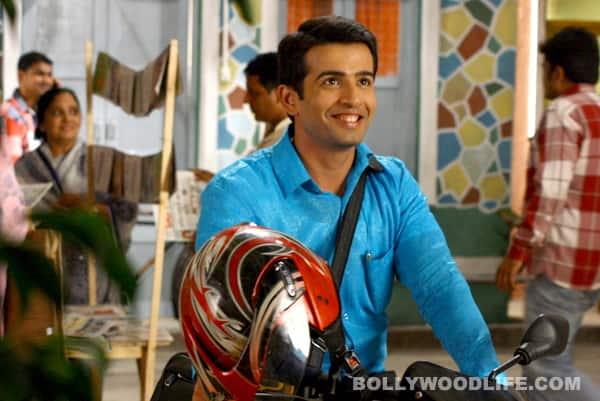 Youngest son of Imarti Devi, Anuj is gearing up to marry his childhood sweetheart, Mala. Any clue what evil plan mommy dearest has up her sleeve?
Imarti devi from Kairi – Rishta Khatta Meetha has a mean trick hidden up her pallu. While lovebirds Anuj and Mala are dreaming about tying the coveted knot, Imarti is planning for a perfect spoiler. And guess what, this evil trick will turn the course of Kairi forever!
Last seen, Imarti is planning for the roka ceremony for Anuj and Mala. But while at it she makes it amply clear that it's not what she wants. This ceremony is just a part of the master plan that Imarti has hatched to ensure that her beloved son throws Mala out of his life. So on one hand, while Imarti pretends to be excited about this ceremony, on the other hand she has already chosen the bride of her choice, Ambi.
Now will the roka take place? Of course it will. But whether it will achieve its aim is another story. We try and probe Imarti Devi to reveal her plan. And here's what she says, "I have a trick up my sleeve," she says and adds, "I won't take part in the dance because this is not the marriage of my choice. Instead I will sneak out from the scene." Ahem ahem. Where will Imarti go? We have no clue. But we're sure that her disappearance will create some major trouble. And everyone, including Anuj, is doubtful.
Talking about it Anuj aka Jay Bhanushali says, "Kya yeh roka hoga, ya yahin ruk jaayega? (Will this roka happen or will it be disrupted?)"
No points for guessing that it will be disrupted. Otherwise how will street-smart Ambi make an entrance in Imarti's household, right? The question that begs to be asked is – how? What's Imarti Devi's plan this time? Will Anuj fall prey to it or is there an ugly confrontation waiting just around the corner? To know the answers to all these and more stay glued to this space!
ALSO READ:
'Satyamev Jayate' has made life tough for me: Aamir Khan's wife Kiran Rao