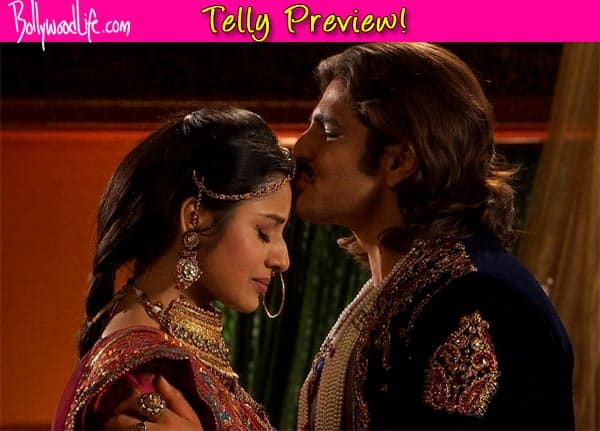 It's finally all hunky-dory in Jalal and Jodha's life
Zee TV's Jodha Akbar has taken yet another interesting turn. The residents of Jalal's (Rajat Tokas) palace and the city have finally got a chance to breathe a sigh of relief for Maham Anga – the main mastermind behind Atifa's cruel plot – has been caught red-handed and she has confessed having played a role in trying to take the Emperor's throne.
In the last episode of this historical drama, we saw Jalal revealing all the details of his own plan to track down the back stabber in his court. Maham Anga refused Jalal's allegations by saying that it was not her greed for his money and power that made her plan against him. She just wanted her son to be back on track.
However, Jalal doesn't believe Maham Anga and asks her if she was not really interested in his money then why did she have to hide Chand Begum? Just then, Nigaar comes before everyone with her mother Chand Begum. Jalal tells all that he had come to know Maham Anga had hidden Chand Begum in her secret cell and the moment he came to know about it, he rescued her out of the place. Jalal order's his soldiers to keep Maham Anga in a cell till the time he decides her punishment.
Celebrations begin in the city as Hamida Begum starts distributing Eidi to all. Jalal apologises to his wives – Salima and Rukaiya and expresses regret for disobeying his mother Hamida.
He then goes to meet Jodha (Paridhi Sharma) in her chamber and apologises to her as well. He explains to her that he did not want her to get into his plan as she did in Benazir's case because he did not want to risk her life.
Keep watching this space as we bring you all the updates on Jodha Akbar.