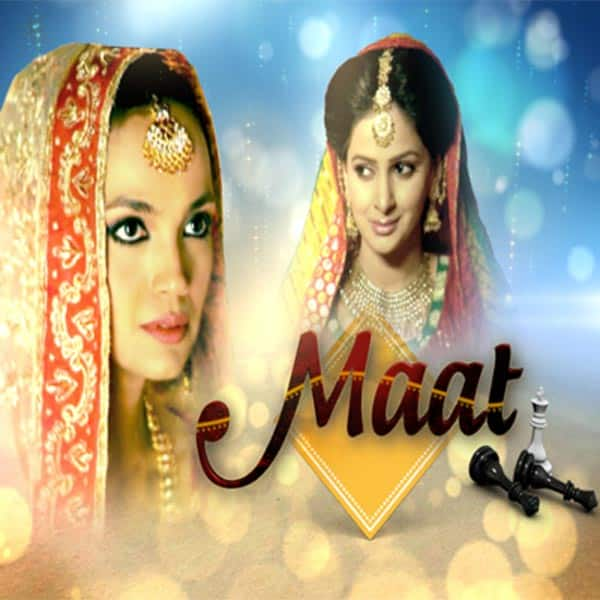 Zindagi's new show is a fresh change from the kind of fiction shows we're accustomed to
As someone who followed the inception and birth of Zindagi quite closely, I find the content on the channel quite a sea change from the kind of fiction shows we're accustomed to, have grown up with and still expect. And while I'm not surprised (we are aware that these Pakistani dramas are quite a hit in their country of origin), limited-run serials are something that will still take getting used to. And for a nation that's used to routine 1000-episode (and upwards!) shows, even more so.
You've got to love it when you don't have to wait eons (seemingly) for a story to move forward or take time leaps. This particular show, under review, for instance, is done in just 25 episodes! And while most of the stories you'll see on this channel seem dated (I'll get into the why a bit later), the sentiment itself is timeless.
What's it about: Maat (literally means 'defeat') is an adaptation of novelist Umera Ahmad's (she also wrote the recently concluded Zindagi Gulzar Hai) novel. It follows the lives of sisters Aiman (played by Aamina Sheikh) and Saman (Saba Qamar). The elder sibling Aiman is the epitome of grace, humility and sacrifice while Saman is the complete opposite – she steals, lies about her station in life and loves to make everyone bend to her wishes. While relatively plain-looking Aiman is engaged to her older cousin Faisal (Adnan Siddiqui) through a mutual agreement between their mothers, Faisal himself is besotted by the beautiful yet wilful Saman, who turns him down as she wants to marry into wealth.
Setting: The sisters come from modest means – something Aiman and her mother have resigned to. Not Saman. Her friends are well-off and are blissfully ignorant that Saman isn't as rich as they are . Not even close. That doesn't stop her from getting what she wants by any means necessary. And at any cost.
What works: Maat works at the outset, primarily because of Saman. She's a character you love to hate. She's a spoiled brat who has never taken no for an answer and can stoop really low to conquer. Aiman as Miss Goody-Two-Shoes is too vanilla to really make an impact at the moment. But from online forums, it can be gauged that her role gets meatier over time.The mother of the siblings is vocal and profusely so. She's passionate when she admonishes Saman and when she scolds Aiman for being overly sacrificing.
What doesn't: The first two episodes take time to establish the vast void in values between the siblings despite living under the same roof when one episode would've sufficed. Much is made about impending marriages. The show, directed by Amna Nawaz Khan, sees the same class conflict that one is made aware of in Zindagi Gulzar Hai and there is a bit of moral posturing and a comment on the 'youth of today' and their habits, a subplot that's also a part of ZGH. Nobody likes preachiness and this may not sit well with younger viewers. Lingering shots and overdramatic moments also mar the flow somewhat. Also, while the original run of this show was in 2011, the props (read: mobiles) seem to be far older. Think flip phones and slider phones!
Verdict: Having been through the first four episodes (three will have aired by the time you read this), I can safely say that the story has it's moments, but is not without its flaws.
Rating:
out of 5
Reviewed by DNA
* Poor
** Average
*** Good
**** Very good
***** Excellent