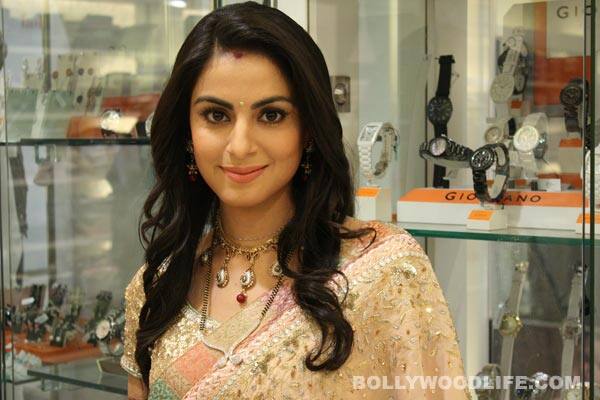 And for once we are delighted at the prospect
Main Lakshmi Tere Aangan Ki is a story that revolves around the life of Lakshmi (Shraddha Arya), a middle class girl who is forever in a dilemma. For this lady, wealth is an important prerequisite for a happy life. But it's her heart that refuses to conform to this ideology and lands her in trouble when she falls in love with Arjun (Sudip Sahir) and marries him.
Now the heart is satisfied, but her need for more wealth makes her take the route that Sridevi took in Judaai. Remember that one? And so Saumya (Nisha Rawal) enters into Lakshmi and Arjun's life and then begins the clichéd tug-of-war. But unlike Anil Kapoor in Judaai, the hero of this TV show refuses to shower his love on sautan Saumya. Thank God!
But we were getting tired of watching this love-war between Lakshmi and Saumya. And so we are thankful that Shashi Sumit Productions has decided on a seven-year leap because during it Saumya, tired of trying to woo Arjun, leaves him. Also, Lakshmi dies while giving birth to a baby girl who is named Kanchi. Ah! Some twist, no?
But now with Lakshmi dead, should the show be still called Main Lakshmi Tere Aangan Ki? Guess we'll have to wait and watch if the watchful spirit of Lakshmi remains or becomes redundant in this serial on Life OK.
Main Lakshmi Tere Aangan Ki airs 9.30 pm Monday to Friday.