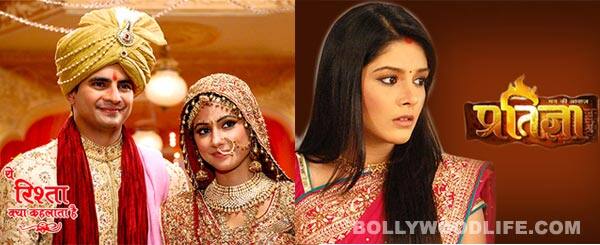 Looks like Star Plus is in for a makeover. After Sasuraal Genda Phool, two more serials from the channel are rumoured to end soon. But is that true?
Recently Sasuraal Genda Phool on Star Plus came to an end and was replaced with Ek Doosre Se Karte Hai Pyaar Hum. And now we hear that two more serials, Pratigya and Yeh Rishta… will soon follow suit.
According to some cynical birdies the two shows will be wiped out as soon as Indian Premiere League ends. But is that true? Rajan Shahi, producer of YRKKH denies it by saying that he hasn't recieved any such news from the channel. Even the producer of Pratigya, Pearl Grey, who is ready with a new show – a love story between an older woman and a young guy – that's rumoured to be the replacement for her show, refuses to comment upon it.
Can really be smoke without fire? We wonder. Guess only the weeks following IPL will say. But till then, do keep an eye on this space for more revelations!