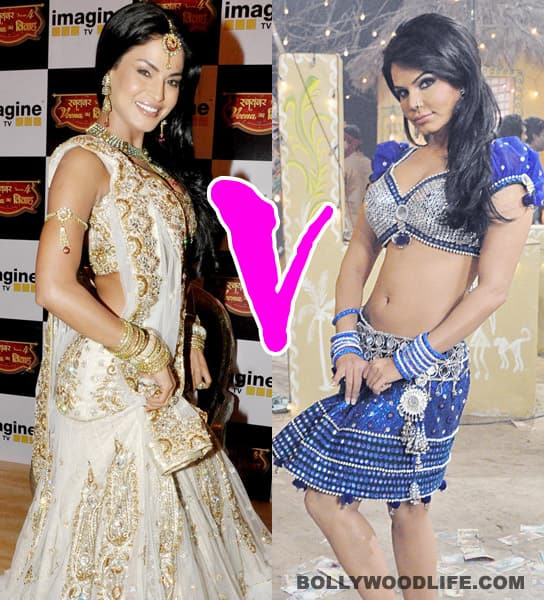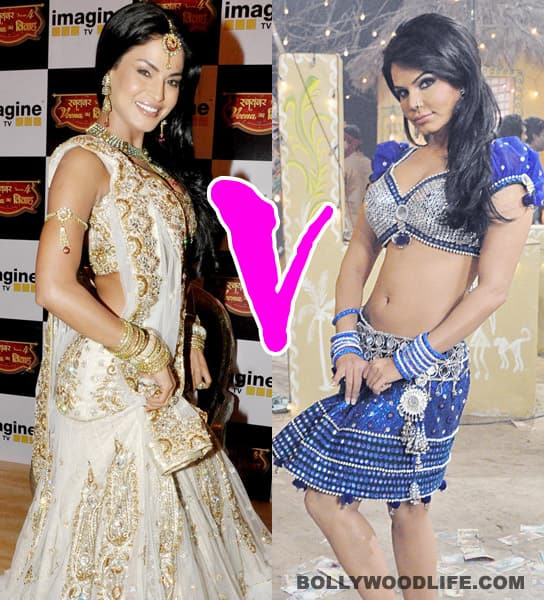 She has more men vying for her hand than Rakhi had
You can't beat Veena Malik. The Pakistani babe attracted several rude comments from Rakhi Sawant when she agreed to participate in the fourth season of Swayamvar, the same show that Rakhi made famous by participating in the first season. Rakhi claimed that Veena shouldn't be allowed to contest as she is not an Indian, to which Veena replied, "Rakhi Sawant? Who's that?" It now looks that the battle has been won by Veena.
We've heard that Veena has received 71,240 applications to vie for her hand on Veena Ka Vivaah. The applicants are from all over the globe – residents of US, UK, Poland, Saudi Arabia, Bahrain, New Zealand, Nepal and Pakistan are hoping to be among the top 16. Surprisingly though, the majority of entries are from India. You would think that after all the hoopla of her going nude for a magazine cover, prudish Indian males will shy from making her their wives but that doesn't seem to be the case. Of course, Veena is absolutely thrilled. And why not? Rakhi, during her stint on the show, had received only 12,515 applications. Veena has managed to get more than thrice the number of men interested in her. Will this be the end of their war? Or just the beginning of another one?