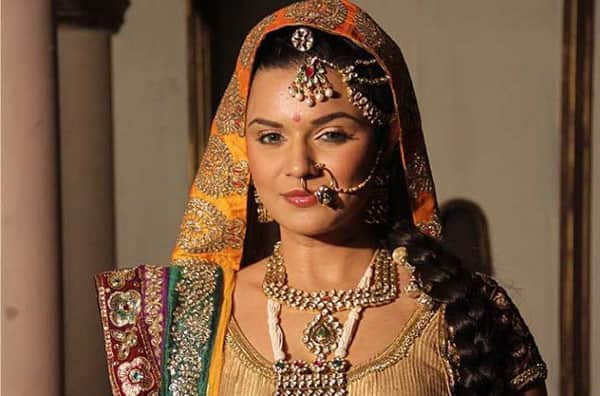 Although the Maharana Pratap star is reportedly back for good, we wonder why this beauty was under cover all this while. Read on to know more
Recognized for her role as Dheer Bai Bhatiyani from Bharat Ka Veer Putra – Maharana Pratap on Sony Entertainment Television, Aashka Goradia is all set to her return.
The gorgeous queen had been missing from the screen for quite a while and kept her fans guessing. Goradia reportedly had to keep away to cater to the plot line being followed in the show.
In the series, Bhatiyani was seen being punished by Uday Singh. She was sent away to a prison and was ordered to live the life of a widow for unknowingly revealing the battle plans of King Uday(Shakti Anand), to Rao Surtan (Anand Goradia) which resulted in putting the king and his family at risk along with the loss of many soldiers in the kingdom.
In the coming episode we will see Uday regret his decision of punishing Bhatiyani and will aim to bring her back.
Apparently the ex Bigg Boss contestant has already started shooting and will be seen on air very soon. We welcome the royal Rani and wish her all the best!