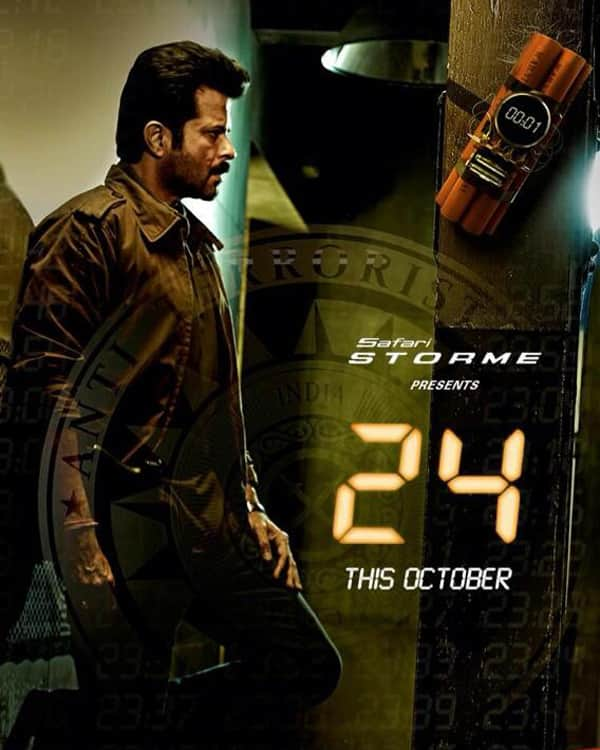 The path-breaking series brought some of the most talented actors on television
If all goes as planned, Anil Kapoor-starrer gripping and thrilling TV drama 24, which recently came to an end, will be released in a DVD version packed with all of its 24 episodes. A well-placed source said, "We are exploring the idea (of coming up with a DVD version of the show. It's still work in progress stage, but not confirmed." An espionage thriller, 24 was the Indian adaptation of the eponymous American TV series, which starred Keifer Sutherland as Counter Terrorist Unit agent Jack Bauer.
Anil, who had played a part in the eighth season of the international version, took on Sutherland's role in the desi version and essayed the role of the chief of an anti-terrorist unit, Jai Singh Rathod. The jhakaas actor even produced the show, which aired on Colors and was directed by Abhinay Deo.
It was seen as a path-breaking offering, which brought some of the most talented names in Indian showbiz – Anupam Kher, Shabana Azmi, Rahul Khanna, Mandira Bedi, Anita Raj, Tisca Chopra and more, on the tube. The show captured 24 hours of Rathod's life where he struggles to prevent the assassination of a prime ministerial candidate and also save his daughter and wife who have been kidnapped by terrorists.
The team is also preparing to come up with the second season. Meanwhile, the DVD version will be a great thirst quencher for those who missed any episode or even the entire season of a show, which kept several viewers hooked during its run.