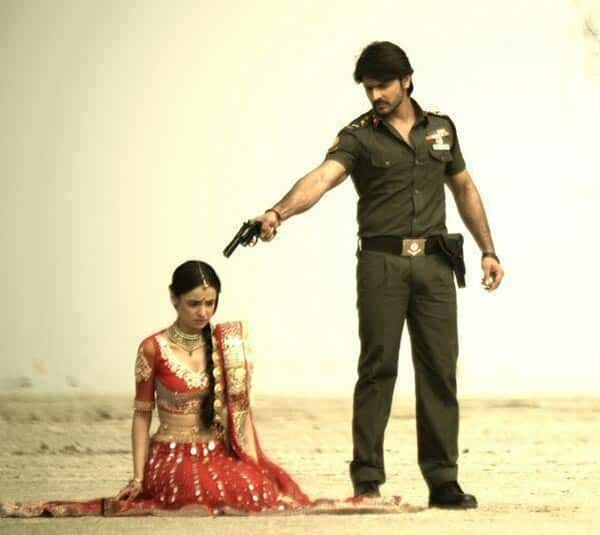 The promo of the serial shows the male lead killing the female lead's husband with a fair amount of violence. Will people accept the show or will the makers have to tweak the story to suit audience's taste?
Rangrasiya's story revolves around Paro, a village girl played by Sanaya Irani, and Rudra, a Bharat Suraksha Dal officer portrayed by Ashish Sharma. In the promos, currently being aired on Colors channel, one can see a team of Bharat Suraksha Dal (inspired by Border Security Force) killing few terrorists in Rajasthan.
"It's a story on Guns and Roses. It (the promos) might look harsh and serious, but we are making sure it is appealing and can be watched by family. The violence shown in Rangrasiya is just 10 percent of what you see in films," Prashant Bhatt, weekday programming head, Colors said here Thursday during launch of the fiction show.
To be aired from December 30, the show has been produced by Abhinav Shukla and Saurabh Tewari of Nautanki Films. Shukla says they have put in a lot of money to make the show. "We have overspent from our side to give an edge in terms of quality and content. We shot 70 days in Jaisalmer. We have taken a chance by investing in the show. For first 10 episodes, we spent around Rs 5 crore," Shukla said.
The managing director of Nautanki Films hopes Rangrasiya crosses at least 500 episodes, but it all depends on how the audience receives it. "Right now we have one year contract with Colors. If everything goes well, we will produce more episodes," said Shukla.
The show will replace soon-to-end popular reality show Bigg Boss – Saath 7 hosted by superstar Salman Khan.