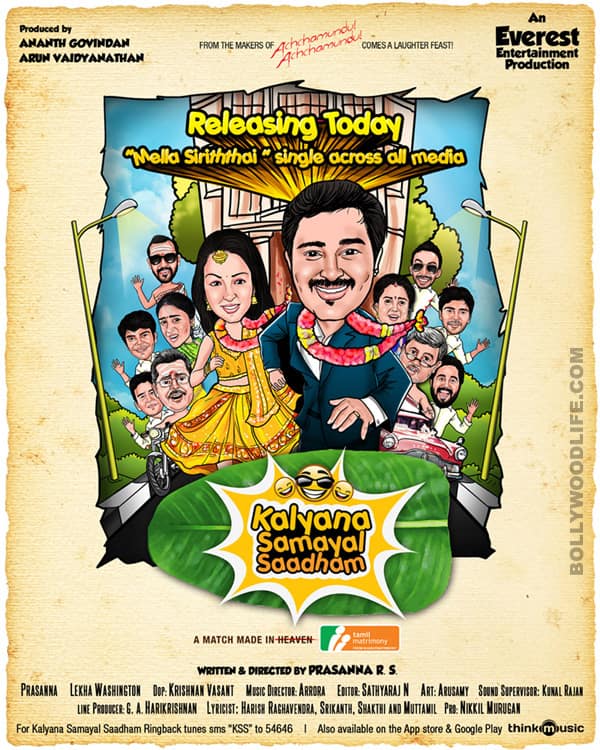 The song mirrors the current times of dating and wedding in the world of social networking
The single track, Mella sirithai, from Kalyana Samayal Saadham was released earlier this week and so was a video promo featuring the song. The film, directed by RS Prasanna, is all about the big fat Indian wedding in modern times and the video captures this in brilliant fashion. Every move of the couple (Prasanna and Lekha Washington) – from ponnu paaking to invitation card selection – is up on the social networking site Facebook and updates of their dates include a Google map of rendezvous spots. Friends and relatives comment freely, sometimes causing awkward situations. This is a truly innovative video and so telling a sign of the times too! Sure, it promises that Kalyana Samayal Saadham will be a clever film, well-told.
As for the song itself, it's a lovely melody, composed by Arrora and sung by Haricharan and Chinmayee. Lyrics are by Shakti and Mutthamizh. Given all the thumping songs around, this gentle love song comes as a refreshingly good number.
[jwplayer mediaid="229247″]