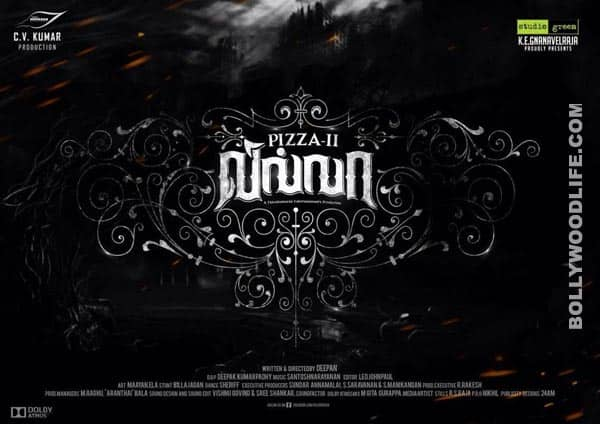 The recently released first look trailer of the movie, a Pizza franchise, is all about a seemingly haunted villa, an antique typewriter and scares that are hinted at, not in your face
The teaser of Pizza 2 – The Villa is out and one of the first things you notice is the haunting music by Santosh Narayanan, who also scored for Pizza. It begins with an old piano being dusted off and played and builds up to a crescendo as eerie things happen. None of the goings-on are obvious, though, and that is likely to be one of the attractions of this thriller.
It's evidently not a sequel in the strictest sense for the cast is different. The Villa stars Ashok Selvan and Sanchita Shetty, fresh from their recent outing in Soodhu Kavvum. The director this time is Deepan Chakravarthy, while the producer is the same, CV Kumar.
The sound effects are definitely going to be a talking point of this thriller. While Pizza was released in the much hyped 7.1 Surround format, Pizza 2 – The Villa gets into another league altogether – it's in Dolby Atmos. So, expect some serious scares.