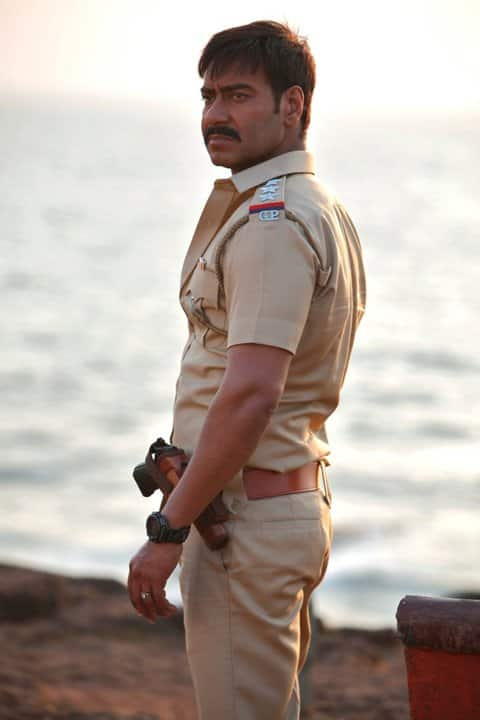 skip advertisement
Ajay Devgn portrays multiple styles in Singham and each style depicts a new shade of this tough-looking policeman. Here's the way to the gallery of Bajirao Singham's style quotient.
In Ajay's opening scene you see him wearing a low-waist dhoti that show off his chiseled body. Khaki was Ajay's favourite colour in the movie and you will mostly find him wearing that. Occasionally when the officer felt too hot or uncomfortable in the tight-fitting khaki shirt he would chuck it to flaunt a spotless white vest. There are many scenes, mostly involving action, where you will find the hero raining blows on the goons in the white ganji. Once a while, if you are lucky enough, you might catch the action hero in a t-shirt. Understand that this is the time for romance, for songs and for 'running around the trees' sequences. In certain romantic scenes you might find him co-ordinating his outfit colours with that of Kajal Aggarwal.
Curious to know more about the multifaceted Bajirao Singham? Then, click to watch the complete movie Singham on YouTube Boxoffice for FREE!