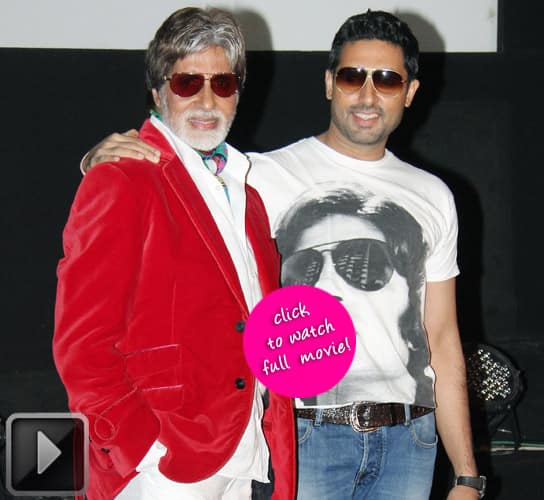 Now that Beti B has arrived, the Bachchan family have their hands full. But look what we found! Some forgotten but cherished moments. Wanna know what Amitabh and Abhiskek Bachchan did recently on their 'boyz night out'? Then read on….
While the father-son jodi like to watch movies together, guess which movie they selected for their exclusive 'boyz night out'? Singham! Just in case you are planning your night out, then follow the footsteps of Bachchan boys and watch Singham on YouTube Boxoffice! So why this particular movie, you may ask.  Apparently, Abhishek wanted to find out how loudly the lion roars. He was so curious about this lion called Bajirao Singham that he even tweeted about it. So, did Papa Bachchan like it? You bet! At the movie, Abhishek just couldn't stop praising Ajay's acting skills. While we too enjoyed the movie, we wonder why you didn't take the ladies along? Did you want to keep Beti B away from all the action? We wonder.
ALSO READ:
Did Singham go overboard with action?
Will Rohit Shetty ever make a movie without Ajay Devgn?
What happened when Kajal Aggarwal said NO to bikinis?
The Bachchan boys liked it. What about you? Click to watch the complete movie Singham for FREE!