Kajal Aggarwal's obsession with white
BollywoodLife
Last Updated: 1.19 PM IST 12.05.2011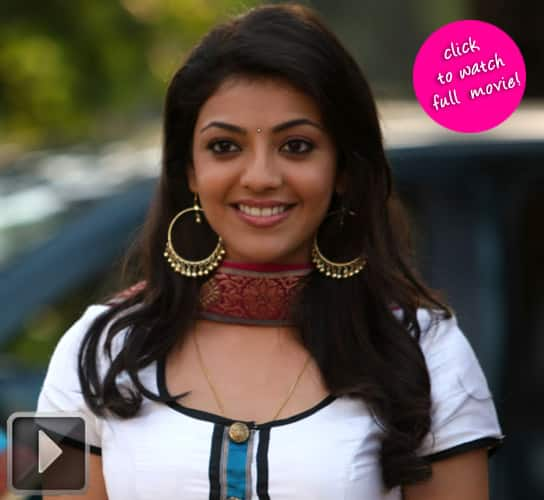 A goodluck charm holds a special place in our lives. So, what's Kajal Aggarwal's goodluck charm? And is it repsonsible for
Singham's
success? Read on to find out!
Singham's Kajal Aggarwal has delivered some blockbuster hits such as
Magadheera
,
Darling
,
Naan Mahaan Illa
and
Brindavanam
down south. If you are clueless about her role watch it on
YouTube Boxoffice
right now! Kajal did a seemingly good job in the movie. And while you might expect the actor to credit it all to her acting skills she has a totally different story to tell. Kajal credits it all to the colour white! Yes, it's not the script, not the acting, not the cast, it's the colour white that assures success. And Kajal believed in it so strongly that she requested Rohit Shetty to let her wear white for her opening scene. Dear Kajal, first you say 'no' to bikini and then you insist on wearing white. Err… don't you think your list of demands is getting a bit too much? Anyways, sweet Rohit obliged to the leading lady's request. After all he was also trying out something new. And who would like to jinx their movie over a shade? Well, for now the colour has worked. So does that mean white is packed with some magical powers? But Kajal's not the only one who is seen in white, the villian (Prakash Raj) also seems to love it!
Want to know more about colour combinations of Singham? Then, click to watch the complete movie Singham for FREE!
First Published: 10.08 AM IST 11.25.2011