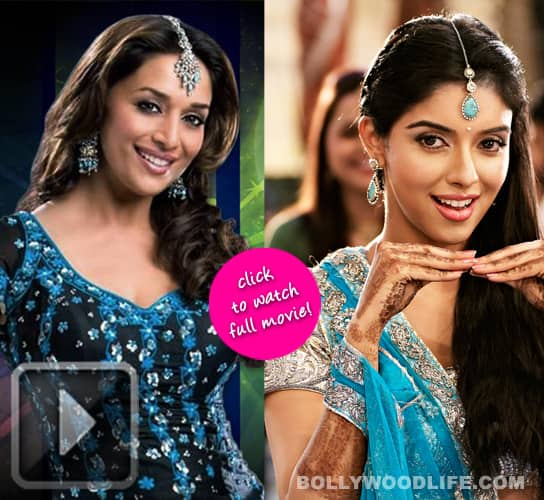 When people started comparing Asin to Madhuri Dixit, the former got really upset. Find out why…
While we've talked pretty much about Salman Khan in Ready, so we decided to pay little attention on what dear Asin had to say about the movie and rumours related to it. We realised that the peppy actor wasn't really happy with a certain rumour. You can watch Asin and her acting skills on YouTube Boxoffice right here and now! Anyways, the first complain we heard from chulbuli girl was the unfair comparison to Bollywood beauty Madhuri Dixit. It so happened that when people heard about Salman Khan being called Prem in the movie, they jumped to conclusions that said that the film-makers are all set to recreate the magic of Hum Aapke Hain Koun…! Asin grew uncomfortable on hearing these rumours and said that they are not following HAHK in any way. She insisted that they are just following the script of Ready. We completely agree with you, Asin baby. It is really unfair to compare you with Madhuri Dixit. Ever thought what dear Mads will think?
Curious to know how Asin fared in Ready? Then, click to watch the complete movie Ready for FREE!