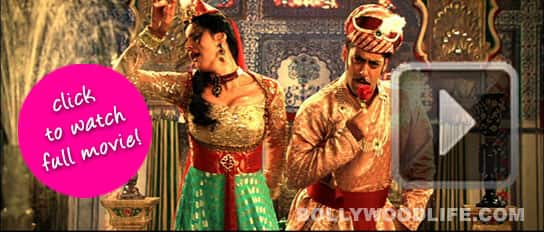 Troubles always seem to find their way to Sallu bhai. What problems did Ready's Character Dheela pose? Read on to find out…
While we all were busy grooving to the tunes of 'Character Dheela', Salman Khan was facing legal troubles due to the same song. In case you've missed watching it, take a look at it on YouTube Boxoffice. Apparently, the song contained the word 'Raas Leela' that miffed 'Sanatan Dharma' followers. According to this dharma, raas leela is a term that's used in context with Lord Krishna, and using it in the same sentence as Character dheela (loose character) has upset the followers. They think it is derogatory to the lord. Due to this a Public Interest Litigation was filed against Salman Khan and Aneez Bazmee by the chairman and general secretary of the Hindu Personal Law Board. Now Salman, while we know that you love to have fun and flaunt a Casanova image, it's time you learn to be a lil' more careful and sensitive to others around.
Want to watch all the fun in this movie? Then, click to watch complete movie Ready for FREE!