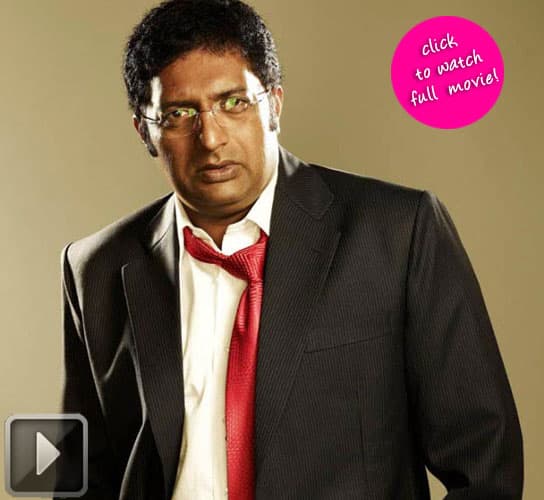 The newly crowned bad man of Bollywood, Prakash Raj believes that his colleagues down south are not all that good when it comes to contributing towards the development of cinema in the region
The actor-producer, Prakash Raj who is currently working on a bilingual Dhoni, confirms that he is upset with Kollywood and blames himself too on this front. "Only directors, music composers and others are taking Tamil cinema to the next level. Not actors. They are not attempting anything new. And I would like to blame the audience too for this," says the outspoken actor. "My colleagues, rather than getting angry with me for these comments, should do their work sincerely beyond business borders. Actors should understand that Tamil cinema is respected by outsiders because of directors and not because of them," he says. Prakash Raj, who is directing his first Tamil movie, says the decision to wield the megaphone was a conscious one. "My experience of acting in more than 200 films and producing many more has to be brought back into the industry. I do not want to let my knowledge go waste." The actor has recently been signed on to play the main antagonist in the sequel of the Salman Khan starrer Dabangg.
Want to watch Prakash Raj act in Singham? Then, click to watch the complete movie Singham on YouTube Boxoffice for FREE!