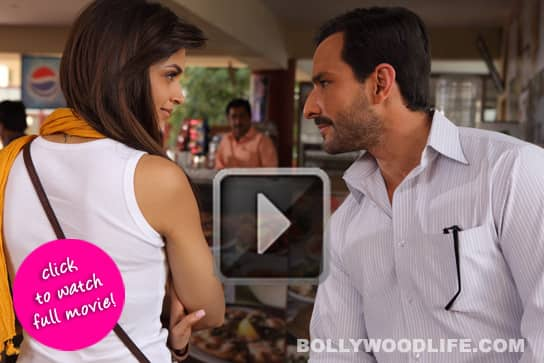 Prakash Jha's Aarakshan touched the sensitive issue of reservation in the educational sector and gave rise to many controversies
Aarakshan is the story of Prabhakar Anand (Amitabh Bachchan), the legendary idealistic principal of a college that he has single-handedly turned into the states best and Big B truly fits into the role, you can watch it for yourselves on YouTube Boxoffice. The movie revolves around his loyal disciple, Deepak Kumar (Saif Ali Khan) who swears to do anything for his 'Sir'. Twists in the movie come in the form of Prabhakar's daughter, Poorbi (Deepika Padukone) who is in love with Deepak and their friendship with Sushant (Prateik Babbar).
Looks interesting? Then, click to watch the complete movie Aarkshan for FREE!