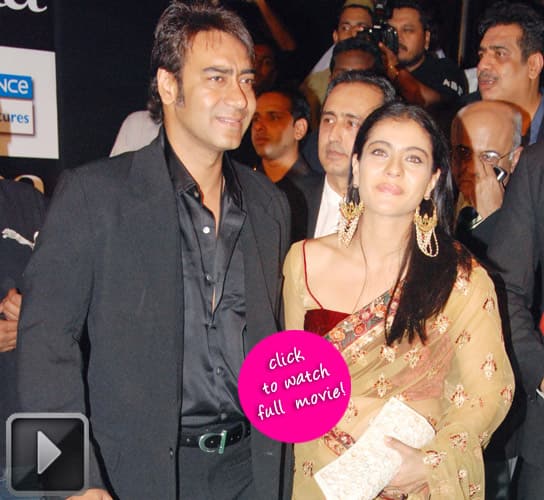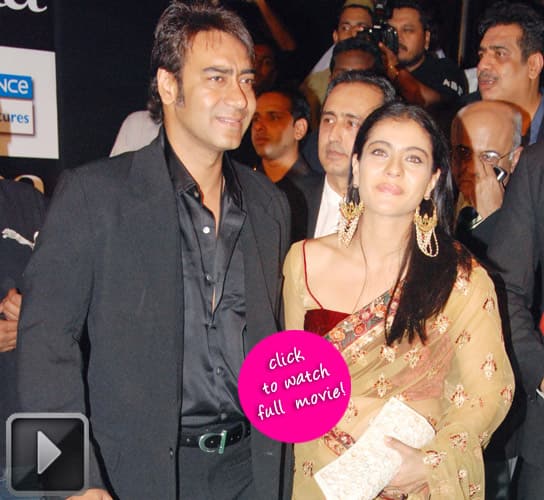 Role plays make relationships interesting. So, here's an interesting tid-bit on a real-life jodi who had to play teacher-student in real-life because of Singham
Who taught Marathi to Bajirao Singham? His real-life half-Maharashtrian bride, Kajol! You can watch Ajay Devgn speaking Marathi right here on YouTube Boxoffice! Initially, Ajay Devgn, the Punjabi munda was pretty clueless about nuances of Marathi. But for the role of Bajirao Singham it was necessary that Ajay be impeccably correct. After all, a person called Bajirao just can't afford to speak poor Marathi. So, Ajay turned to Kajol for help. Kajol's mom, Tanuja, is a Maharashtrian and so she has a pretty good hold on the language. What's more, Kajol was more than happy to help Ajay. While it does seem to be a pretty sweet story, we would like to know a little more about the fate of the tutorials. We've heard that Kajol is kinda blunt when it comes to business. So, were there cane marks on your palm Mr Devgn or were you made to forgo your dinner? Dear readers, let us know what you think happened in Kajol teacher's class. Wink Wink.
Want to know whether Ajay Devgn was a good student? Then, click to watch the complete movie Singham for FREE!